Ruger GP100 .357 Magnum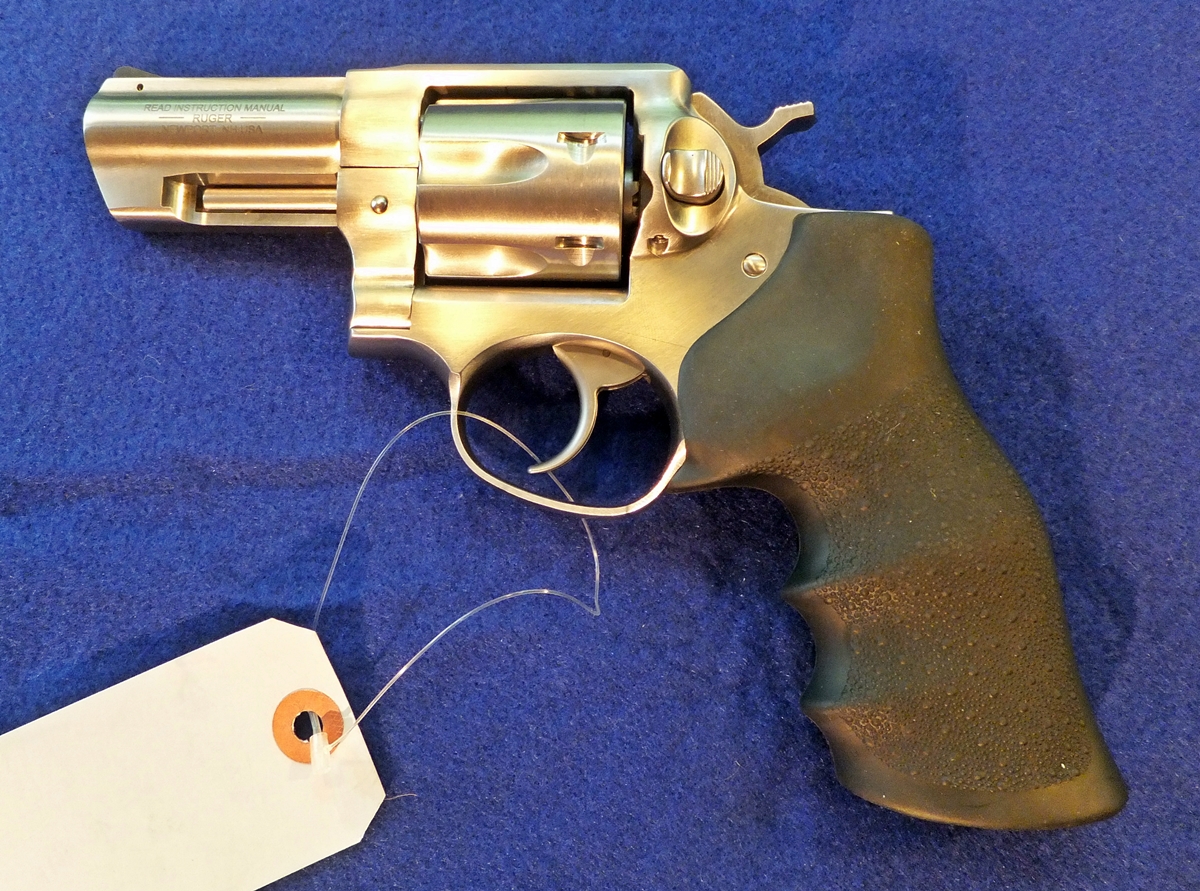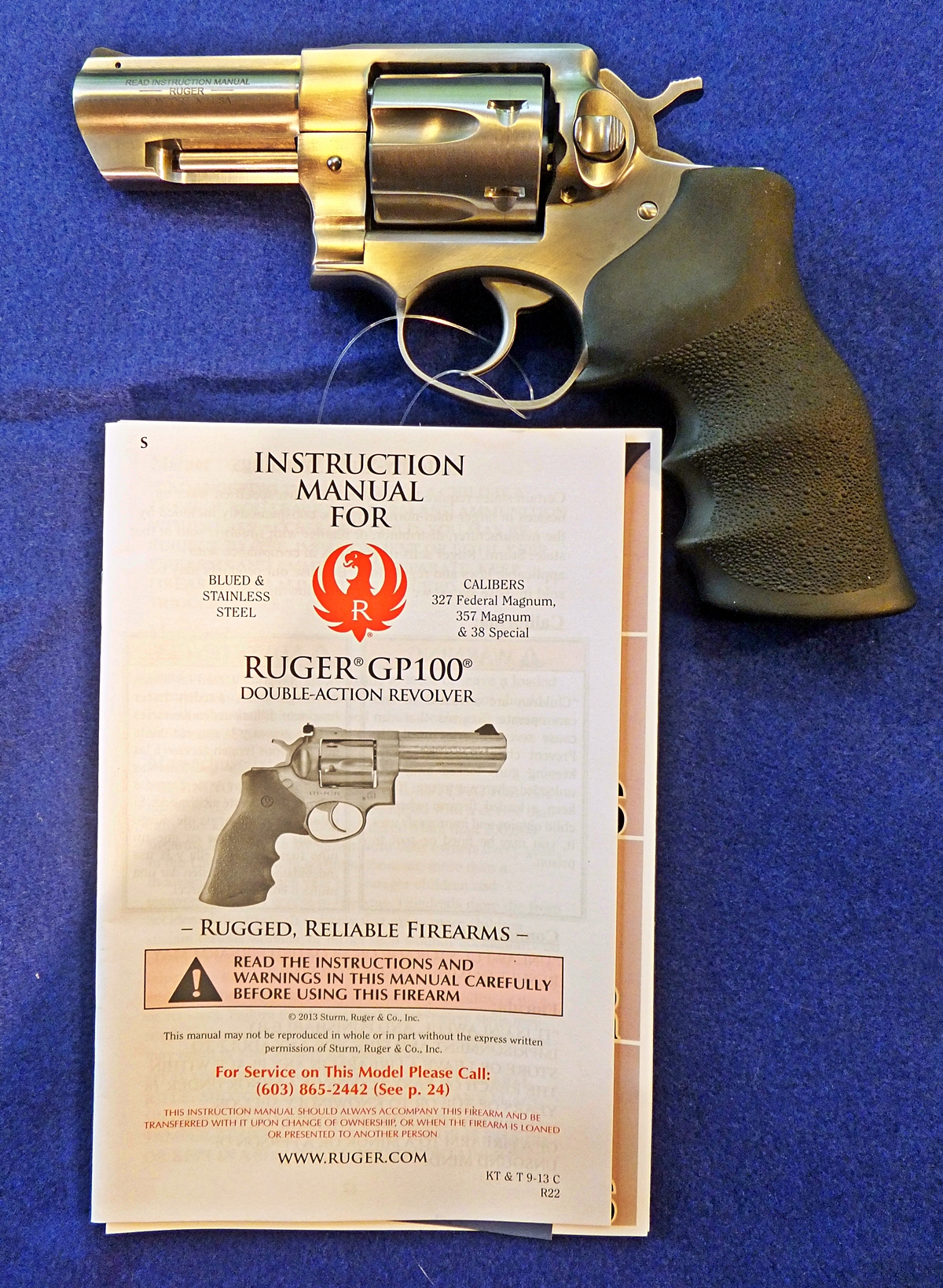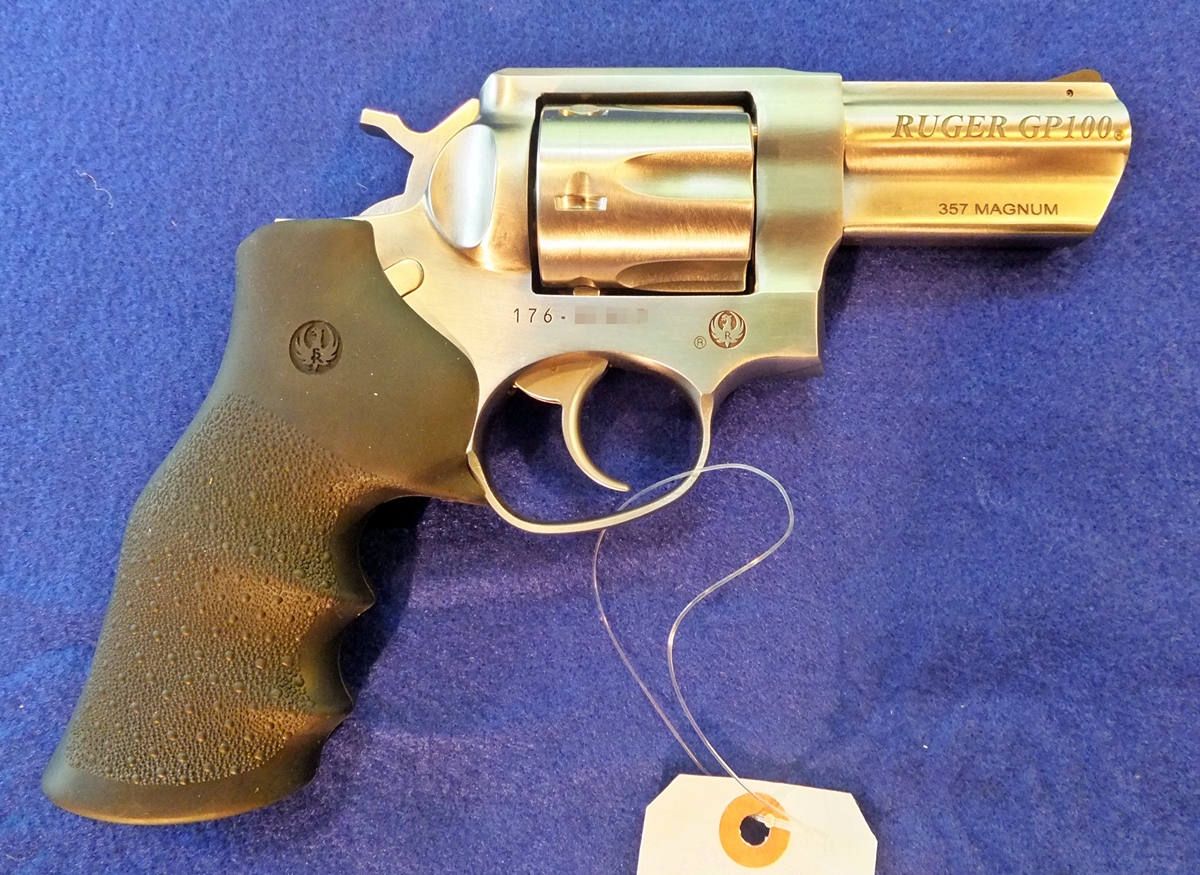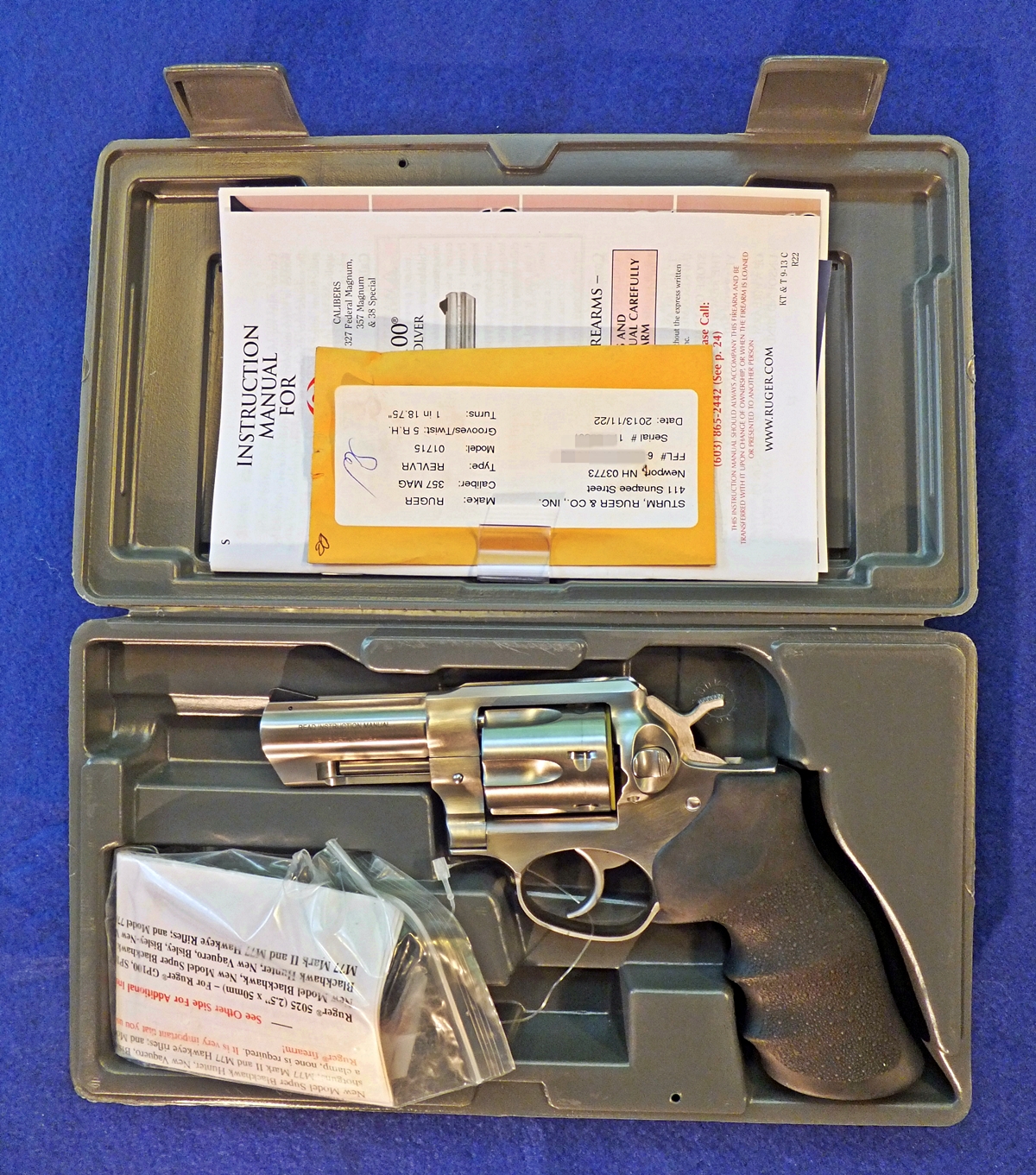 Ruger GP100 .357 Magnum Double-Action Revolver
Ruger GP100 .357 Magnum Specifications.
Model Number:
1715
Caliber:
357 Mag
Capacity:
6 Rounds
Material:
Stainless Steel
Finish:
Satin Stainless
Grip:
Hogue® Monogrip®
Barrel Length:
3.0"
Grooves:
5
Twist:
1:18.75" RH
Overall Length:
8.50"
Weight:
36.00 oz.
California Approved:
Yes
Massachusetts Approved:
Yes
Front Sight
Ramp
Rear Sight
Fixed
Suggested Retail Price:
$ 729.00
Features:
•Recoil-reducing, cushioned, black rubber Hogue® Monogrip® provides non-slip, comfortable grip.
•Patented grip frame design easily accommodates the use of a wide variety of custom grips.
•Patented Ruger transfer bar mechanism provides an unparalleled measure of security against accidental discharge.
•Triple-locking cylinder is locked into the frame at the front, rear and bottom for more positive alignment and dependable operation shot after shot.
•Easy takedown of integrated subassemblies requires no special tools and allows for no hassle maintenance and assembly.
•Also features a heavy, full-shrouded barrel and hard plastic case.

SMS Guns Price $ 695.00